Christmas is only a few weeks away. But this year – with the Covid lockdowns, furloughs, and business closures – money is tighter than normal for many Americans. Of course we all want to show our loved ones we are thinking about them on Christmas, by giving them a gift but this is hard with a smaller budget. A great option that should help with your Christmas gift budget this year. Here are some of our favorite gifts that are perfect for any young couple in your life!
---
Chefs and Bakers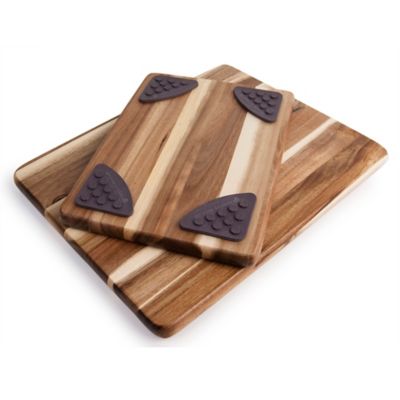 This was on our Wedding Registry and thankfully it was given to us during a bridal shower. I love this cutting for a few reasons. First, the wood is absolutely beautiful! In fact, when I am not using this cutting board, it is on display for guests to see. Another reason I love this board is because there are four rubber feet attached to the bottom. This keeps the board from moving around as I am using it. There are two sizes large (11″ X 14″) and small (8″ X 11″) and each cutting board is about 3/4″ thick. These cutting boards are definitely worth getting for that favorite couple in your life.
This was a Christmas gift to Matt and I from my sister last year. While this might seem like an unusual gift idea; but, it is actually perfect. After putting this gift to use, I realized that the amount of time I spent in the kitchen is only be a fraction of what it once was. The amount of time that Matt and I spend on chopping the vegetables for dinner is significantly shorter than it was. All you need to do is cut the vegetable to the appropriate size, place it on the grate, and close the lid. Also a wonderful benefit to using this device is that your eyes will not get teary when you are chopping the onions.
If this couple has a Kitchen Aide Mixer, these are great gifts for them. Let's start with the Scraper Bowl Attachment. I currently have this attachment, it was one of the first purchases I made after receiving my mixer. It is a very useful attachment because I do not have to stop my mixer to clean up the sides of my bowl when I am making something. The scraper does this job for me. It also makes washing the bowl a little easier.
The Food Prep attachment is another great gift for anyone who spends a lot of time in the kitchen. While I do not have this gift myself, my parents have had this attachment for a long time. I have used this attachment to help grate cheese and some vegetables when I was still living with my parents. This is another gift that will tremendously help limiting the amount of time spent grating cheese by hand.
For the Couple that likes to Entertain
Photos Courtesy of Naked Wood Works
(For clarification) these boards are not for regular everyday kitchen use. These boards are far too nice to use for as an actual cutting board. At the very least, these boards are great for kitchen décor. You can keep it on display on your countertop (or even the wall). If you do use them for anything, I would highly suggest using this only for a meat and cheese board the next time you have friends over.
Keep in mind this is just an idea, as Waterford Crystal has many different cuts and many different items that are perfect for gifting. Also it might be worth talking to the couple about what their favorite cut is. For me personally, the Lismore Essence cut is my favorite design and it matches all our other fine China. Nevertheless, Waterford Crystal is always a great gift for any couple that enjoys entertaining. Waterford Crystal is so beautiful and so classy, it will doe a perfect job at dressing up anyone's dining table.
If you want to give your favorite couple a gift that is going to be used over and over again. This is the perfect gift to give them (especially if they are a couple that entertains on a routine basis). Cheese Boards are always super handy to have and can have multiple uses! The most obvious use of this item (of course) is for a meat and cheese board. It can also be used to serve other types of Hors d'oeuvres; such as: fresh fruits and vegetables, breads, meat for fondue. Or it can be used to hold a few dips.
For the Couple that Loves to Travel (or other fun Local Experiences)
The is a perfect for anyone loves to travel! CityPASS it is an excellent gift for several reasons. First, it is available in about 14 different cities on the North American continent including: Dallas, New York, Boston, and even Toronto. Each CityPASS give the holder "free" admissions into the 1 to 5 top attractions of that given city. For example, let's say that you get the Dallas CityPASS. This pass will give this special couple admission to the Perot Museum, Reunion Tower GeO-Deck, Sixth Floor Museum, and Dallas Zoo OR the President George W. Bush Library and Museum. The CityPASS works differently for each city, so be sure to read about how the CityPASS works in that specific city you are purchasing.
I have a SingleNest Hammock. I purchased my hammock a few years before my husband and I even met. To this day it is one of my favorite travel accessories. First, the hammock and suspension system are specifically made for backpackers; therefore are really easy to pack into a carry on bag. For the couples who really enjoy outdoor adventures or long hikes, this is a great option because it allows your favorite couple a great place to relax, swing, drink, and watch the sunset.
Photos Courtesy of Brumate
Reusable water bottles are other wonderfully useful items (even for when we are not traveling). They are always really nice to have in just about any situation. They can be used when working out. I bring them to work. With traveling (domestically) these are always great to have because you do not have to buy water or water bottles as most establishments will have a water fountain which can be used for refilling their water bottle.
Other Fun Experiences for Couples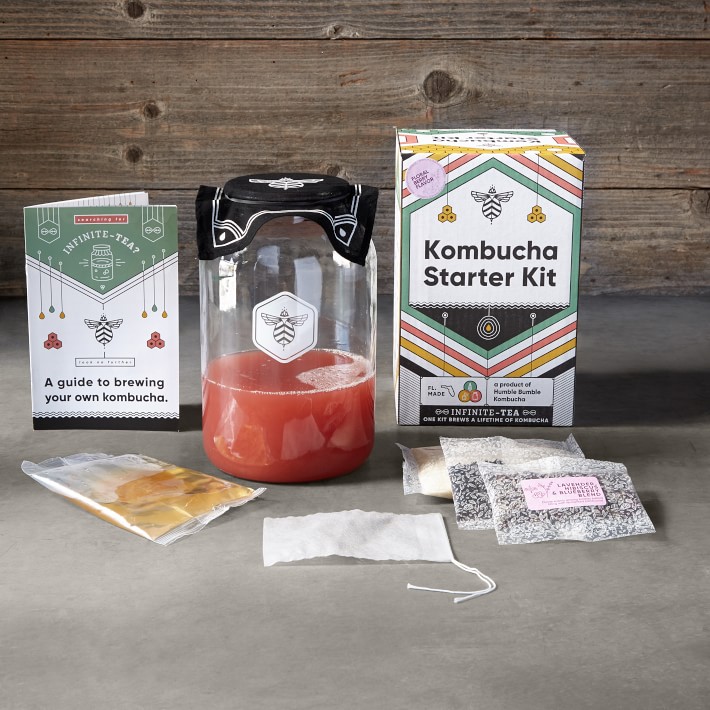 Something needs to be said about couples that make it a point to learn useful ways to be resourceful and self-reliant. If this special couple in your life really likes Kombucha, this is a great gift for them! For those who do not know, Kombucha is fermented black tea (<0.5% alcohol). However, it is also a good-for-you drink because it is so full of probiotics and bacteria that is really good for your gut! Granted, Kombucha can be purchased at the grocery store. But it can definitely be more on the expensive side. So for anyone you know that likes kombucha. This is a great opportunity for them to make their own. Making a good brew of Kombucha takes very little effort and will be super helpful on their checkbook as well.
This is another great way for anyone to learn to be resourceful and self-reliant. It is also fantastic for any couple that loves beer or wine. With people needing to stay home during the Covid pandemic, this might help with cabin fever and limiting public exposure. Anyway, (like the Kombucha) buying your friends a DIY Beer or Wine kit should also help with keeping costs down at the store.
If you are really looking for a unique and creative gift, this is a fun idea! It is a really good, 4-course dinner paired with a fun activity! During a Murder Mystery Dinner, you are guided (by actors) through a engaging whodunit! As the participants they will be able to interact with those they are sharing dinner with and it would allow them to make new friends.
If you like this article, please be sure to hit the like button and share this article on your social media accounts. This will help me greatly! Also be sure to follow this blog so that you can get notified via email anytime there is a new post!
---