Decorating my home for Christmas has always been one of my favorite activities during the Holiday Season. Currently, Matt and I went to French Polynesia earlier this month to celebrate a late honeymoon. So I did as much decorating as I could before leaving. But, we still have a lot more decorating that needs to be done! So, If you are like me, and have a tendency to continue to decorate your house for Christmas all the way up to December 24th; there are some of the great small businesses around the area that are perfect for picking up some last minute Christmas decorations this Holiday Season. Here is a list of some of my favorites!
---
Pictured are the Tree Bundles (In Order of Appearance: Natural Elegance, Farmhouse Christmas, and Winter Woodland). Photos courtesy of Decorator's Warehouse
If you have as specific décor item or concept in mind, it is worth driving all the way to Arlington to shop for your last minute Christmas decorations. With 60,000 square feet, is one of the largest Christmas stores in the world! So it is definitely safe to assume that this amazing store is bound to have what ever you need this holiday season!
Decorator's Warehouse has one of the largest selections of Christmas Trees; as well as Garland, ornaments, wreaths, decorating kits, and gifts. They also have some fun themed Christmas décor collections including: the Woodland collection, the Farmhouse collection, and the Platinum collection. Or if you would prefer, you could purchase one of their four Christmas Tree Bundles which includes the the tree, the ribbon, the ornaments, sprays, flowers and more!
City: Arlington
Photos courtesy of Lone Star Mercantile
Lone Start Mercantile is one shop that has quite a few independent vendors. Each vendor sells something fun and unique. Some vendors sell clothes, some purses, some sell unique crafts, and spice mixes. However, there are also a lot of vendors that sell seasonal home décor. Of course all of their home décor is so adorable and cute! Some fun décor ideas include stockings, signs, and Elf on the Shelf Accessories.
City: Allen
Holiday Warehouse is another great store that sells Christmas decorations all year around. Their décor items includes Christmas trees, Christmas Collectables, Ornaments, Garland, and Swags. For those who would like some extra help as they decorate for Christmas; Holiday Warehouse also provides decorating services for larger-scale private home décor. Other great services include: tree toppers, ornament/ribbon sets for your tree, table top arrangements, coordinating garlands, wreaths, and swags. If you and your girlfriends would like to learn something new this holiday season, get together and take one of their classes. They offer classes in garland décor, bow making, tree decorating, and wreath/swag making.
City: Plano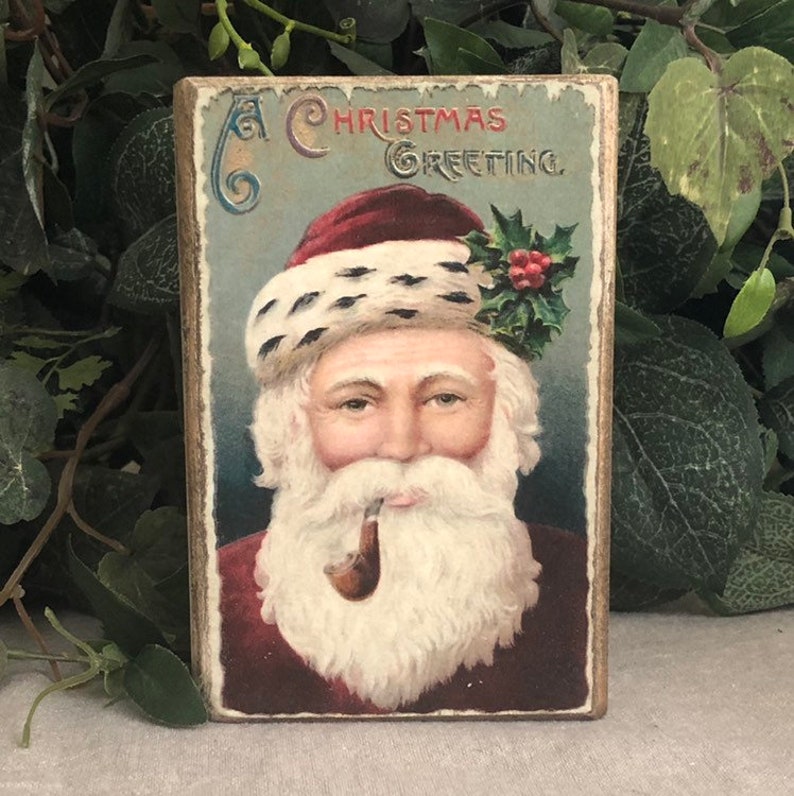 Yes, I realize that Etsy is an online business platform. However, there is so much great stuff on Etsy that is just has to be included on this list! Not only do they have great Christmas gifts but they have a bunch of other Christmas décor that I did not even know that I needed! There are so many great selections to choose from! All you need to do is type in anything that you may be looking for, including: Christmas Wall Art, Christmas Vintage Decor, Holiday Door Matts, Wreaths, and other Welcoming Ornaments. Also if you are a huge fan of Christmas Movies like Home Alone, A Christmas Story or Christmas Vacation; then there is also lots of fun items for those as well.
City: Online Store
Photos courtesy of Carol Riell
Located deep in the heart of DFW's favorite small town of McKinney, is My Favorite Room. This lovely storefront is operated by Interior Designer Kathy McCabe, who is also the owner of KBM Designs Interiors. My Favorite Room specializes in selling unique one-of-a-kind furniture and antiques, personal luxuries, beautiful art, and more. For anyone who is looking for a interior designer to make your spaces more beautiful, be sure to click here to make an appointment to discuss your ideas with KBM Designs.
Regarding Christmas, My Favorite Room does have some fun Christmas Decorations on sale as well. So be sure to stop by the storefront to browse through their inventory.
City: Downtown McKinney
If you like this article, please be sure to hit the like button and share this article on your social media accounts. This will help me greatly! Also be sure to follow this blog so that you can get notified via email anytime there is a new post!
Cover photo is courtesy of Carol Riell
---